The 
Illustrations
Jenny Wren, Silas Wegg, the Golden Dustman, and many other characters appear in the gallery of Marcus Stone's original woodcut illustrations for Our Mutual Friend.
The 
Advertisements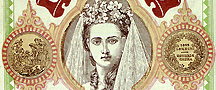 The advertising sections of Our Mutual Friend contained some of the earliest—and most stunning—examples of 19th-century color advertisements.
Victorian 
London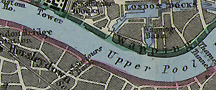 Step into the life of Dickens's London—dustheaps, schools, city streets, poorhouses, and the world of Our Mutual Friend.
Get 
Involved
Get more involved with the Dickens Project or connect with other Dickensians around the world.
Get the 
News
Subscribe to our quarterly newsletter to keep up to date with all Dickens Projects events and activities. To subscribe, just send an e-mail to dpj@ucsc.edu with your request.
Support the 
Project
Keep the Dickens Project going. We need your help!